100 Years of Alaska's Legislature
"From Territorial Days to Today"
---
---
Jason Grenn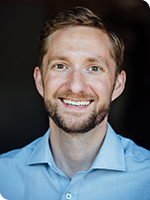 A fourth generation Alaskan, Representative Jason Grenn was born and raised in Anchorage and graduated from Dimond High School. The youngest of three, Jason grew up watching his parents serve in various community roles and generate a spirit of serving others first.

Having served as President of the Sand Lake Community Council and other local boards, as well as regularly volunteering for Anchorage Parks & Recreation, Jason has long believed in public service. He holds a bachelor's degree in Public Communication from Northwest Nazarene University in Idaho and a certificate in Nonprofit Management from The Foraker Group. Jason and his wife Jana have been married 13 years and are raising three small children in the same neighborhood he grew up in.

In 2016, Jason's neighbors selected him to represent them in the Alaska State House of Representatives. He brings a career of community focused experience to State government. Jason most recently served as the statewide manager of the Pick.Click.Give. program with The Alaska Community Foundation. Previously, Jason has also served as Marketing Director of Anchorage Concert Association, worked on communication teams for Anchorage Convention and Visitors Bureau (now known as Visit Anchorage), and as the Public Information Officer with the State of Alaska Department of Health and Social Services.

Jason looks forward to effectively representing the needs of his district and working with his colleagues in the Legislature to rebuild public trust in our elected officials and working on a long term solution for Alaska's budget.

Jason's door is always open. So if you have any questions, ideas or concerns, don't hesitate to contact him.