100 Years of Alaska's Legislature
"From Territorial Days to Today"
---
---
Steve Rieger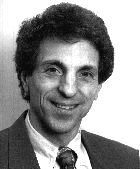 OCCUPATION::Business Consultant from Anchorage
BIRTH DATE/PLACE::05/14/1952, Pullman, Washington.
EDUCATION::College/university; Massachusetts Institute of Technology 1970-1971, Harvard University, B.S. 1971-1974; Harvard Graduate School of Business Administration, M.B.A., 1974-1976
EMPLOYMENT::Management and Consulting Firm; Investment Bank; Major Ocean Shipping Co.
COMMUNITY ORGANIZATIONS::Member, Anchorage Chamber of Commerce; Member, Chamber Energy Commission; Member, World Affairs Council; Member, Iditarod Trail Committee
SPECIAL INTERESTS::Was a member of the National Ski Patrol