100 Years of Alaska's Legislature
"From Territorial Days to Today"
---
---
Hollis French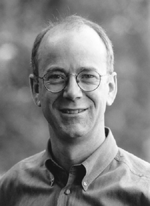 Date and Place of Birth:
October 11, 1958
Newton, Massachusetts
Occupation:
Lawyer, small business owner
Spouse:
Peggy Pepper French
Children:
Christopher
Residency in Alaska:
1978 to present - Anchorage
Education:
Summit County High School, 1972-1976, Diploma
University of Colorado, 1976-1977; University of Alaska, 1986-1990, B.A. English; Cornell Law School, 1992-1995, J.D.
Political and Government Positions:
Assistant District Attorney, 1996-2002; law clerk to superior court judge, 1995-1996.
Business and Professional Positions:
Co-owner, French Apartments, 1989-present; lead operator, ARCO, 1991-1992; production operator, ARCO, 1984-1990, Shell Oil Company, 1980-1984.
Service Organization(s) Membership:
Alaska Bar Association, Big Brothers/Big Sisters, Challenge Alaska, Access Alaska, MADD, Underage Drinking Task Force.
Special Interests:
Hiking, skiing, climbing, running, reading, family camping trips.
Other:
Victims for Justice, High 5 Award, 2002; MADD Volunteer Award, 1999; climbed Mt. McKinley to the summit twice.